The DEC SCR Converter system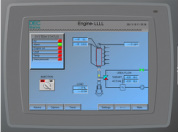 The DEC SCR Converter system is an exhaust after treatment system which is developed for heavy duty diesel engines. During the catalytic process, NOx is reduced to N2 and water over the SCR converter. The system is compact, fully automatic and has a long service life time. The design is based on experience gained since the first delivery in 1991 and includes SCR converters both for 4-stroke as well as for 2-stroke engines.
---
Meeting regulations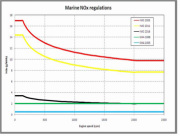 Considerations were taken in the DEC system design early on to meet the NOx regulations that were enforced in Sweden 1998 and 2005. The systems also meets the NOx regulations proposed by IMO effective from 1 January 2011 and 2016.
---
Optional equipment

The SCR system may also include an oxidation catalyst, which oxidises VOC and CO from the engine into CO2, further reducing the human health risk. Optionally the converter can be equipped with an integrated silencer section for a total noise reduction of 25-35 dB or according to requirements.



---